ISO
Many companies in the pharmaceutical industry use different ISO standards in production; for example. ISO 2859 series re. sampling and the ISO 14644 series re. classification of clean rooms.
Does your company want to take a further step, implementing either the entire quality standard ISO 9001 or the laboratory standard ISO 17025 incl. related accreditation requirements, GxP-Pharma Support A/S assists you with the implementation and readiness for the final accreditation. We also offer preparation prior to an accreditation audit and can be you representative/your assessor during the final accreditation.
Our specialist is trained as lead auditor in ISO 9001 and in ISO 17025 and has many years of experience with both standards. This thorough knowledge will be an advantage for your company.
GxP-Pharma Support A/S offers a total project package with GAP analysis, preparation of ISO systems, ISO registrations and relevant instructions and training of your staff. The ISO standard can be implemented with a team from your own company and GxP-Pharma Support A/S as a project manager or GxP-Pharma Support A/S can assist with consultancy to an existing project group or to your project manager.
You can also choose to get a review of your existing quality system and / or a "mock audit" immediately before a routine audit of the accreditation organizations.
The ISO 9001 Quality Standard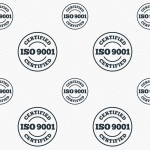 Complete implementation of ISO 9001 incl. GAP analysis, documentation, registration and training
Development and maintain necessary documentation and registration
Annual Quality Management Review; plan, conduct and report
Implement Plan-Do-Check-Act module
Plan and perform training in ISO 9001 prior of after an accreditation
Prepare companies for an upcoming accreditation
Audit of the quality and management system  to maintaining an accreditation
Participate in the accreditation audit and follow-up of observations
Any other consultancy in regard of the ISO 9001 standard
The ISO 17025 Laboratory Standard
Complete implementation of ISO 17025 incl. GAP analysis, documentation, registration and training
Development and maintain necessary documentation and registration
Annual Quality Management Review; plan, conduct and report
Implement Plan-Do-Check-Act module
Plan and perform training in ISO 17025 prior of after an accreditation
Prepare the laboratory for an upcoming accreditation
Audit of the quality and management system  to maintaining an accreditation
Participate in the accreditation audit and follow-up of observations
Any other consultancy in regard of the ISO 17025 standard