GDP – Good Distribution Practice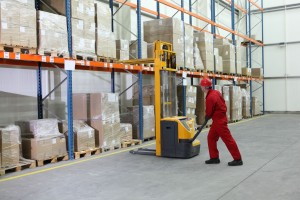 In March 2013 a new and detailed GDP Guideline was published to be implemented by the industry in September 2013. Soon after, the 5th of November, an updated version was published.
The Danish Health & Medicines Authority considers this Guideline to be mandatory and expects the manufacturers, importers, wholesalers, distributors, pharmacies and brokers to comply with the new requirements.
Compared to the obsolete GDP Guideline from 1993, the new GDP Guideline is very detailed and the requirements are more similar to the current GMP requirements for manufacturers, as described in the Eudralex, EU GMP Guideline, volume 4.
Does your company have a hard time to interpret and deal with the new and stricter GDP requirements, GxP-Pharma Support A/S brings your company back on the right track.
GxP-Pharma Support A/S offers a full compliance check with GAP analysis and audits of both your quality system as your storage conditions and transportation routes throughout the supply chain.
If your company wants to have a wholesale distribution license, GxP-Pharma Support A/S helps you with the initial tasks, so that your company fulfills the requirements of the Executive Order of GDP and the new GDP Guideline, in order to be ready for an approval inspection of the Danish Health & Medicines Authority.
Support to approval of a GDP- company
Complete application to § 39 license incl. submission of required documentation
Perform initial temperature mapping of storage and prepare report
Establish a quality system that meets new and current GDP requirements, which can include:
Preparation of necessary instructions (SOP's)
Preparation of job descriptions
Preparation of training documentation
Preparation of contracts
Implementation of a registration system for documentation
Implementation of quality management review (evaluation)
Implementation of risk management
Implementation of a deviation system incl. formula
Implementation of a change control system incl. formulas
Implementing a complaints system incl. formulas
Audit of contract acceptors

General support to a GDP- company
Is your GDP company already established, and do you need a compliance check of the new GDP requirements, GxP-Pharma Support A/S can perform a "mock audit" and a GAP analysis of your quality system as well as your facilities. The audit and GAP analysis will results in a report with an action list and recommendations.
GxP-Pharma Support A/S prepares an implementation plan to get your business in complete GDP-compliance. Further we offer to be a resource person for the completion of the GDP actions.
Many of the new GDP requirements are in line with current GMP requirements (manufacturers) and this is new to some GDP companies, who might not have sufficient experience or knowledge of these areas. This can include, for example, management evaluation, risk management / risk assessment, audit of contract acceptors, qualification and validation of equipment, handling of deviations, change control system, handling of complaints, determination of transport routes, requirements for transport companies, conditions for the transport of drugs and more.
Does your company not have the right skills for the moment, or are you in lack of resources to implement these new requirements, GxP-Pharma Support A/S ensures sufficient resources to help your company to get in compliance.
Do you need to establish risk management at a level exactly suited to your company complexity and needs, GxP-Pharma Support A/S provides specific company courses, either at your location or at our address, Energivej 3 Soro, where we have facilities for education and a canteen.
GxP-Pharma Support A/S also offers general education in the new GDP requirements.
See more detailed description at the topic "Education".