Documentation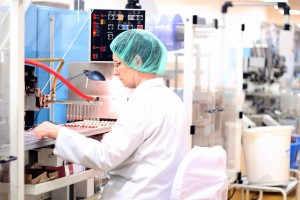 Is your company  in lack of resources due to other prioritization and are you behind schedule with the GMDP documentation?
Do you have a substantial documentation system which is time consuming to maintain, and hence outdated and no longer in compliance with the regulations or your own company procedures?
Are you behind schedule regarding  annual reports or other major GMDP tasks?
GxP-Pharma Support A/S brings you back on track.
We assist you with updates and upgrade of your documents and your documentation system.
The following documentation can be developed on-site or back-office:
Miscellaneous GMDP SOPs incl. authorization
Quality Manual
Risk assessment
SMF
APR / PQR
VMP
Qualifications and validations
Trend Reports for deviations, environmental monitoring, complaints, etc.
Stability Reports
Logbooks
Checklists
Contracts; GMP contracts, due diligence contracts, QA agreements, technical agreements, QP/QP agreements, etc.
Various batch specific documents; batch documentation, in-process control, sampling, prescriptions, specifications, CoA, CoC and GMP certificates.
GxP-Pharma Support A/S also performs a general compliance check of your documentation system in order to clear up any GAP's or non-compliance in relation to the legislation. We provide you with a report incl. an action list and assist in developing the SOP's that are missing.
If you need replacement or simplification of templates, forms or other documents in order to lighten the work load, GxP-Pharma Support A/S provides optimizing and upgrading of the documents.
GxP Pharma Support A/S supports all types of production, QA/QC and warehouse functions.
[button color="#ffffff" background="#4f728f" size="large" target="_self" src="https://gxp-pharmasupport.co.uk/contact/"]Contact us[/button]