About us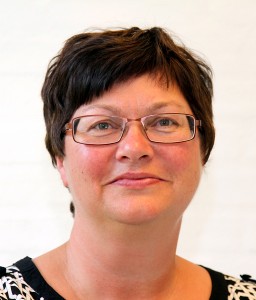 GxP-Pharma Support A/S is a consulting firm, engaged in consulting and quality support for a number of GxP-areas, ISO standards and other quality models.
Our many years of expertise in GMDP area covers API manufacturing, aseptic processing, sterile production, manufacture of biologics, cell cultures and vaccines, production of solid dosage forms and the production of liquid pharmaceuticals. The expertise also includes related quality systems and QA/QC- areas.
We have experience in audits, evaluation and approval of various suppliers and contractors incl. preparation of relevant contracts.
GxP-Pharma Support A/S has the latest knowledge of authority regulations, most recently from 7 years as a medicines inspector from The Danish Health and Medicines Authority, performing inspections both in Denmark and worldwide.
M.Sc. Pharm. Lone Cleveland Andersen is the founder of the limited company, Ltd. and has more than 20 years of international GxP experience in the pharmaceutical and biotech industry and more than 12 years of experience in project management of quality systems and processes.
Mission
GxP Pharma Support A/S is professional, flexible and co-operative; we create confidence and convert knowledge into practical action and sustainable solutions tailored to your company. We are a pharmaceutical consulting firm that makes an immediate and decisive difference. Our clients' success defines our success.
Vision
GxP Pharma Support A/S is your preferred, confident partner, both now and in the future.
Values
Credibility
We keep appointments and delivers high-quality results. We create confidence through dialogue based collaboration and respect people and different opinions and provide an honest and constructive feedback.
Teamwork
We ensure good and continuous communication throughout the entire cooperation and work closely with our clients in mutual respect and profit by each other's strengths and integrity.