QA, RP and QP qualified support and services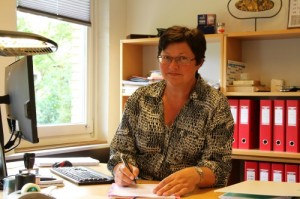 GxP-Pharma Support A/S can give support and service in any key position within QA, RP and as QP qualified person in order to ease the workload or increase the compliance level by 5, 10 or 15 hours support per week on a project basis. Either to take the peak of a present work load and more permanent RP and QP qualified person in your organization.
GxP-Pharma Support A/S can assist in training of the new employees in general GMP/GDP requirements and any required company standards upon request.
GxP-Pharma Support A/S offers all kinds of quality support within GMP, GDP, ISO, Blood Supply Act and of pharmacovigilance.
In addition, GxP-Pharma Support A/S assists with the implementation and / or consulting in relation to other quality standards; for example the quality standard in the Danish Hospitals or the quality standard for practitioners.
QA, RP and QP qualified support
GxP-Pharma Support A/S offers support within the QA framework, either as a QA resource support or as approved RP or QP/QP delegate according to Article 49 of the EU Directive 2001/83/ EC and Article 53 of EU Directive 2001/82/EC and the current Danish GMP Executive Order. A contract will be elaborated to meet the regulatory requirements imposed for an external QA, RP or QP qualified person.
GxP-Pharma Support AS can support and service your organization within QA, RP and QP qualified support:
Prepare a § 39 application and submit applications for amendments to the Danish Health and Medicines Authority
Elaborate QA agreements, QP- QP agreements, technical agreements, etc.
Prepare or approve batch documentation
Release medicinal products incl. maintenance of a register of release
Prepare CoC and GMP certificates according to MA and EU GMP
Prepare or approve various GMP documents; SOPs, documentation and specifications
Approve qualification- and validation documentation
Prepare or approve stability reports
Prepare or approve deviations, incl. Root Cause Analysis and CAPA
Prepare or approve OOS incl. handling of CAPA
Prepare and/or approve any change controls incl. follow-up
Investigate customer complaints and/or technical complaints
Prepare trend reports for customer complaints
Review of various production and quality documents and records
Prepare logbooks incl. periodic logbook review
Any other individual GMP QA and QP routine tasks can be performed
The Blood Act
GxP-Pharma Support A/S supports several quality projects within Blood Supply Act and the associated Danish legislation. This support can be performed either as a resource person for a period or as a project manager whenever a company needs to implement a new quality system or new IT systems.
We also contacts the Danish Health and Medicines Authorities in order to submitted a § 6 application incl. applications for any changes in the activities for a Danish Blood Transfusion Center.
GxP-Pharma Support A/S also prepares larger reports or registrations upon request.
Pharmacovigilance
Support within the pharmacovigilance area is available for those companies with a marketing authorization (MA), who are NOT an EU QPPV site. This support can be performed as a GAP analysis in relation to the Danish regulations and the new EU GVP modules. GxP-Pharma Support A/S performs a compliance check of your pharmacovigilance documents to ensure that all areas are covered according to the current legislation.
Generally, the Authorities require pharmacovigilance training of all groups of staff in the topics adverse reaction reports. GxP-Pharma Support A/S offers training of staff in reception, sales department, production, laboratory and storage upon request.
Further GxP-Pharma Support A/S supports GDP companies with handling and recording of adverse reaction reports from customer's incl. establishing a communication system for the MAH.