Audit and Inspections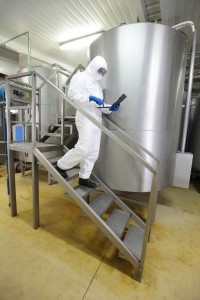 GxP-Pharma Support A/S has prolonged experience with inspections, self-inspections and several types of audits.
We provide a thorough review of your quality system and facilities in order to assess your compliance level according to your own internal company requirements and in accordance with Danish and international regulatory requirements. Please check out the various tasks listed below.
If you apply for regulatory authorization of a new GMDP business, approval of a contract manufacturer or a re-building, we provide a mock inspection at exactly the same level as the national authorities.
The review will result in a report, which sets out the compliance level and catch any GAP's. The report will also include an action list with the given observations incl. suggestions for any improvements. We also provide additional support to complete the given actions upon request.
GxP-Pharma Support A/S performs focused GAP analysis in regard of specific GMDP subjects, e.g. the new requirements for validation, according to EU GMP, Vol. 4, Annex 15.
Audit
Internal audits (assistance to carry out self-inspection)
Audit of contract manufacturers and contract laboratories, etc.
Audit of suppliers
Audit of API manufactures
Audit of the supply chain
Jointed audits with other companies
Due diligence audit of future contract manufacturing, contract laboratory or suppliers
Review and professional evaluation of external audit reports or joint audit reports
Ensure compliance and follow-up on the observations and deviations raised during internal and external audits
Inspection
Mock inspection of the quality system, production facilities, warehouse, laboratory and utilities etc.
Make preparations prior to various national and international regulatory inspections
Participate as observer during regulatory inspections and follow up given observations and deficiencies
Contact to The Danish Health and Medicines Authority and the EMA
[button color="#ffffff" background="#4f728f" size="large" target="_self" src="https://gxp-pharmasupport.co.uk/contact/"]Contact us[/button]