Other Quality tasks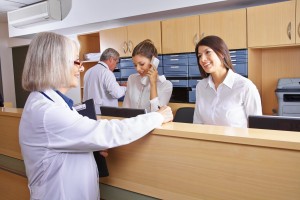 GxP-Pharma Support A/S advises your company and provides support to other quality tasks than GMDP and ISO.
We have a broad experience with project management from the pharmaceutical industry and thus thorough knowledge of several quality standards.
We specialize in getting acquainted with newest quality standards, interpret them and get them into action in an implementation phase. This implementation phase can be performed either with our project management or in close cooperation with your own employees.
The hospitals have introduced a quality standard with the same documentation requirements as the standards for GMP and GDP companies already comply to. Please feel free to  contact us for further dialogue and support in the aim of a similar standard.
Our specialists have worked 7 years in the Danish Health and Medicines Authority as a medicines inspector worldwide and further as an internal auditor for several laboratories; radiochemistry, chemical laboratory and microbiological and biological laboratory.  Your company can gain advantage from this expertise.
GxP-Pharma Support A/S has also experience in the Blood Act and within pharmacovigilance regulations.
The Blood Act.
GxP-Pharma Support A/S can support quality tasks and requirements stated in the Blood Act and the related Danish regulations. We support you with a part time resource person for a period or a project manager upon request e.g. if your company are going to implementing new quality or IT system or similar.
We also contact the Danish Health and Medicines Authority in regard of § 6 applications incl. for amendments to the Danish Authorities.
Pharmacovigilance (PV).
Our Support is aimed for minor companies with a marketing authorization (MA),  exclusive EU QPPV sites. We provide GAP analysis in relation to the Danish regulations and EU GVP modules. GxP-Pharma Support A/S can perform a compliance check of your pharmacovigilance documents to ensure that all areas are covered.
Generally, the authorities requires training of all staff in adverse reactions and GxP-Pharma Support A/S offers training of your staff in reception, sales department, production, laboratory and warehouse.
In addition, GxP-Pharma Support A/S support GDP companies with handling and recording of adverse reaction reports from customers incl. communications to the marketing authorization holder, MAH.
[button color="#ffffff" background="#4f728f" size="large" target="_self" src="https://gxp-pharmasupport.co.uk/contact/"]Contact us[/button]