Quality systems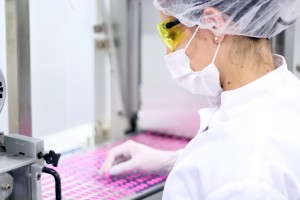 GxP-Pharma Support A/S brings your business on the right track and solve more quality tasks,  in order for your company always to be in compliance with the applicable regulatory requirements and own internal quality standards.
Resources are needed to build a robust and efficient quality system but it also requires a lot of resources to maintain an existing quality system.
We evaluate, optimize and upgrade your quality system and bring good solutions tailored to your company. GxP-Pharma Support A/S has the right skills and sufficient experience to evaluate and optimize your quality system, to be both robust, consistent and easier to maintain in future.
GxP-Pharma Support A/S also solves common quality and routine tasks as well as major GMP reporting and implementation of new GMDP requirements.
GxP-Pharma Support A/S provides support and consulting within several quality systems:
Compliance check of the quality system incl. GAP analysis and action list
Compliance check of GMP – and GDP relevant SOP's incl. developing  SOP's
Implement risk assessment incl. SOP's
Implement validation systems incl. SOP's
Implement deviation systems incl. CAPA
Implement management review of the quality system incl. planning and organizing annual meeting
Recommend and evaluate IT document management systems and other IT registration systems
Implement training systems incl. measurement of effective training
Develop and implement education and training matrix
Develop job descriptions for key personnel and groups of employee
Elaborate system of records and registrations
Prepare all types of GMP documentation; miscellaneous manufacturing formulas, records and specifications
[button color="#ffffff" background="#4f728f" size="large" target="_self" src="https://gxp-pharmasupport.co.uk/contact/"]Contact us[/button]